Janitorial Cleaning Workers' Compensation Insurance
Setting up your small cleaning business is no small task. However, business owners often miss protecting their business against surprise costs such as workplace injuries. Both established and newly started cleaning businesses need to protect their teams and things you have created.
What Is Workers' Compensation Insurance?
Workers' compensation insurance proves helpful for giving your employees several benefits in the event of a work-related illness or injury, regardless of fault. Most states require this type of insurance. Employers must participate in a system to provide workers' compensation benefits to their employees.
Workers' compensation insurance covers employees who get work-related injuries for
– Lost wages
– Medical expenses
– Rehabilitation costs
– Benefits for temporary or permanent disability
In addition, it also provides death benefits to the employee's family who suffers death on the job, including funeral costs.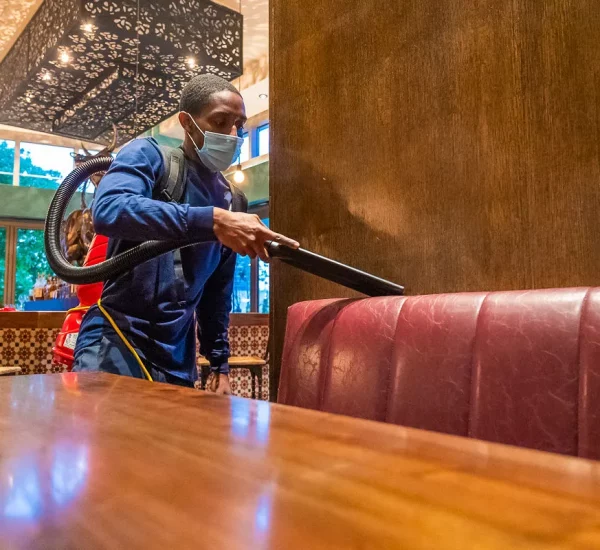 Why Do Janitorial Cleaning Companies Need Workers' Compensation Insurance?
We cannot rule out that on-the-job illnesses and accidents keep happening. These incidents quickly add up the costs to your business. However, the good thing is that cleaning businesses that go for worker's compensation insurance get sufficient protection against risks and keep running their cleaning business the best way. Workers' compensation will cover them for
1. Immediate medical costs like Emergency room visits and ambulance ride
2. Ongoing medical costs, for medicine, treatment, and physical rehabilitation
3. Partial lost wages till the employee cannot work
Common Injuries Experienced by Janitorial Cleaning Employees
Cleaning businesses have a higher risk of occupational diseases and illnesses than other low-risk office jobs. These include
– Consistent cleaning services take a physical toll on the body in general
– Employees are exposed to the risk of slips or tripping on a wet floor
– They may get repetitive motion injuries from vacuuming or mopping
– Illnesses due to chemical exposure in cleaning
– Cleaning agent-related chemical spillage risk
And more
The Risks for Not Having Workers Compensation Insurance
Not having workers' compensation insurance for building a property management employee can have severe consequences. If a worker gets injured, they may file a lawsuit. In addition, the employer has to pay out of pocket. Also, not providing this insurance is a criminal offense and misdemeanor, punishable by state penalties of up to $10,000 and one year in jail. If you get charged with a felony, the penalty can go up to $50,000.
Why Should Employers Go for Workplace Compensation Insurance?
Common law states that if the employer agrees to pay their part in workplace injuries,
regardless of fault, the employee would give up the right to claim against the employer if they get injured in the workplace. Typically, employers pay for compensation which is limited to:
• Medical expenses.
• Wage loss.
States have their distinct laws and provisions associated with situations related to janitorial workers' workplace compensation. But, employees can sue the employer in case of workplace injury under the common workers' compensation law. However, if the employer is compliant with the worker's compensation law, it keeps him on the safe side to be sued for the same by a worker.
On the flip side, non-compliant employers won't get the common law defenses. They are prone to a problem such as:
• Personally paying the cost of wage losses or medical expenses for the injured
workers.
• Injured employee(s) may file negligence lawsuits.
• States penalties for non-compliance: Based on the level of the infraction, the noncomplying employer may get charged with a felony or a misdemeanor.
Workers' Compensation Required Limits
The limits on a workers' compensation insurance policy include employee benefits and employer liability. The employee benefits portion of the policy covers medical expenses, rehabilitation expenses, lost wages, and death benefits to the employee's dependents. Employee benefits do not usually have limits or exclusions.
Employers' liability limits are defined within each insurance policy. Business owners may choose to increase the limits for coverage. Each state sets the minimum required coverage limits. Legal, statutory liability limits in most states are:
– $100,000 per occurrence for bodily injuries
– $100,000 per employee for bodily injury by occupational disease
– $500,000 policy limit for bodily injuries by disease
At UnderWrite Insurance Services, we offer one million dollars insurance policies as well.
The Benefits of A Workers' Compensation Policy
You may have to pay from pocket thousands of dollars for an injury or illness from a workplace injury. However, if you have the cleaning business worker's compensation policy, you get protection; it protects your business and gives you financial security. It covers unexpected costs such as:
– Emergency medical care (ER visits), ambulance services, and medical treatment
– Continuing medical care for primary care physician visits, physiotherapy, or medications
– Wages losses for worker's inability to work
– Rehabilitation and death expenses
– Cleaning insurance for small businesses significantly lowers the risk of lawsuits and financial risks related to workplace illnesses and injuries.
The Common Workers' Compensation Class Code(s) Used
A class code is assigned by the National Council of Compensation Insurance (NCCI) or by state agencies based on the activities of the occupation.
There are many different workers' comp class codes within the janitorial cleaning segment. Below is the class code(s) used:
Code 9014: Janitorial Services By Contractors–includes Window Cleaning Above Ground Level & Drivers Class
Code 9170: Janitorial Services By Contractors–includes Window Cleaning Above Ground Level & Drivers
Code 9008: Janitorial Services
Code 6602: Janitorial Services and Pest Control Services
Code 7349: Building Maintenance Services, Nec
Code 7299: Miscellaneous Personal Services
The Cost of A Workers' Compensation Policy
The cost of the insurance premium of worker's compensation insurance for a cleaning company is based on various factors related to your business. They include
– Your business's size
– Its location
– Number of employees in the business
– And many other factors.
UnderWrite Insurance Services is a national insurance agency that provides A-rated workers' compensation insurance to cover janitorial cleaning employees. For a free insurance quote, submit an application below or give us a call at 201-580-6806.