Wrecking And Salvage Operations Workers' Compensation Insurance
With the increasing cost of health care and the decreasing availability of employer-sponsored health insurance, workers' compensation insurance has become an essential part of many businesses. It is necessary for companies in the wrecking and salvage industry. This type of insurance covers the medical expenses and lost wages of employees who are injured on the job.
To get the most out of your compensation insurance, it is important to understand how it works. This guide will give you everything you need about workers' compensation coverage for wrecking and salvage operations, including what it is, how it works, and what benefits it can provide. Let's get started.
What Is Workers' Compensation Insurance?
Workers' compensation insurance is a type of insurance that provides benefits to employees who are injured or become ill due to their job. This coverage can help with medical expenses, lost wages, and other costs associated with an injury or illness.
Also known as workman's compensation insurance, this coverage is typically required by law in many states. Whether you are a large company with hundreds of employees or a small business with just a few workers, you may be required to carry this type of coverage.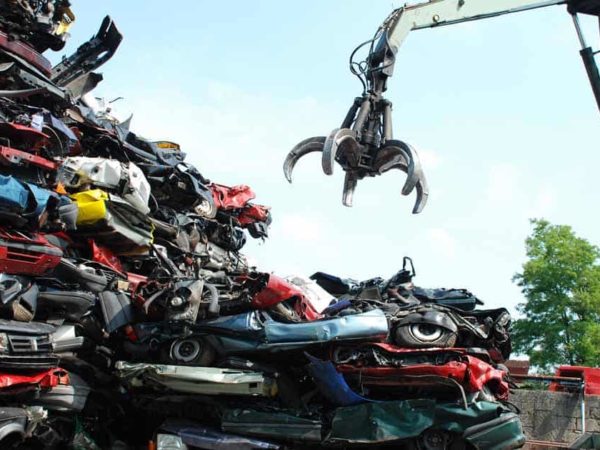 How Does Workers' Compensation Protects Your Employees and Business
In the salvage business, there is always the inherent risk of injury to employees. Wrecking and salvage companies need compensation insurance to protect themselves financially if an employee is injured while on the job. Also, many states require employers to have this type of insurance.
Whether working with heavy machinery, sharp objects, or in a generally dangerous environment, there is always the potential for an accident. If an employee is injured and unable to work, the compensation will help to cover their lost wages and medical expenses.
Common Injuries Experienced By Wrecking And Salvage Operations Employees
Working in the wrecking and salvage industry comes with a lot of risks. Employees are constantly exposed to potential hazards that can lead to serious injuries. Some of the most common injuries experienced by workers in this industry include cuts, bruises, strains, and sprains.
Also, workers can suffer more serious injuries such as broken bones, concussions, and spinal cord injuries. These injuries can often be caused by falling debris or being hit by heavy equipment.
Consequences Of Not Having Workers' Compensation Insurance
Not having compensation insurance can be very costly for your business. If one of your employees is injured on the job and you don't have insurance, you may be liable for all their medical expenses and any lost wages. The employee or their family could also sue you. A lawsuit could put your business at risk of being forced to shut down.
It's important to note that workers' compensation insurance is required by law in most states. If you don't have it, you could face hefty fines. In some cases, you may even be banned from operating your business.
What Are State Penalties For Employees of Wrecking And Salvage Companies Who Do Not Have Workers Compensation Insurance?
All companies are required by law to offer their employees workers' compensation insurance, even if someone is hurt when they are working their first hour. Terrible injuries can occur even before someone has received all the necessary training on a piece of equipment. Employees who are hurt on their first day of work have the same protective rights as those who have worked there for years.
Serious penalties await employers who fail to provide workers' compensation coverage for their workers. As a cost of doing business in the state, an employer must pay for workers' compensation. Criminal prosecution, fines, and exorbitant legal fees could arise from not having workers' compensation insurance.
In the following states, there is a possibility of going to jail:
– Massachusetts
– Michigan
– California
– Pennsylvania
– Illinois
Why Should Employers Go for Workplace Compensation Insurance?
Common law states that if the employer agrees to pay their part in workplace injuries,
regardless of fault, the employee would give up the right to claim against the employer if they get injured in the workplace. Typically, employers pay for compensation which is limited to:
• Medical expenses.
• Wage loss.
States have their distinct laws and provisions associated with situations related to wrecking and salvage operations workers' workplace compensation. But, employees can sue the employer in case of workplace injury under the common workers' compensation law. However, if the employer is compliant with the worker's compensation law, it keeps him on the safe side to be sued for the same by a worker.
On the flip side, non-compliant employers won't get the common law defenses. They are prone to a problem such as:
• Personally paying the cost of wage losses or medical expenses for the injured
workers.
• Injured employee(s) may file negligence lawsuits.
• States penalties for non-compliance: Based on the level of the infraction, the noncomplying employer may get charged with a felony or a misdemeanor.
Workers' Compensation Required Limits
The limits on a workers' compensation insurance policy include employee benefits and employer liability. The employee benefits portion of the policy covers medical expenses, rehabilitation expenses, lost wages, and death benefits to the employee's dependents. Employee benefits do not usually have limits or exclusions.
Employers' liability limits are defined within each insurance policy. Business owners may choose to increase the limits for coverage. Each state sets the minimum required coverage limits. Legal, statutory liability limits in most states are:
– $100,000 per occurrence for bodily injuries
– $100,000 per employee for bodily injury by occupational disease
– $500,000 policy limit for bodily injuries by disease
At UnderWrite Insurance Services, we offer one million dollars insurance policies as well.
The Benefits of Workers Compensation Insurance for Wrecking And Salvage Operations Employees
Workers' compensation covers employees' medical bills and provides other benefits for wrecking or structural operations, including:
– Medical Care: It helps cover medical expenses, including hospitalization, surgery,
and rehabilitative care.
– Lost Wages: If an employee cannot work due to injury or illness, this coverage can help replace a portion of their lost income.
– Permanent Disability: For an employee who suffers a permanent disability, workers' compensation pays a portion of their lost wages and provides medical benefits.
– Lawsuits: If an employee sues their employer for negligence, this coverage can help protect the business from having to pay damages.
– Death Benefits: With this coverage, the policy will pay a death benefit to the surviving spouse or dependent children of an employee who dies due to their injury.
The Common Workers' Compensation Class Code(s) Used
A class code is assigned by the National Council of Compensation Insurance (NCCI) or by state agencies based on the activities of the occupation.
There are many different workers' comp class codes within the wrecking and salvage segment. Below is the class code(s) used:
Code 5022: Wrecking–Building or Structures–Not Marine–All Operations
Code 5705: Salvage Operation
Code 7395: Salvage Operation Operations–Marine
How Much Does Workers Comp Cost For Wrecking And Salvage Operations Employees?
The insurance cost will vary depending on the state where you operate your business. However, rates will usually be based on the employee's job duties and the amount of coverage you purchase. You can expect to pay anywhere from $500 to $5,000 per year for a policy.
If you have many claims or your workers are at a higher risk for injuries, you may have to pay more for your coverage. However, there are ways to save on business insurance. You can get discounts for safety measures, such as having an injury-free workplace or providing safety training for your employees.
UnderWrite Insurance Services is a national insurance agency that provides A-rated workers' compensation insurance to cover wrecking and salvage operations employees. For a free insurance quote, submit an application below or give us a call at 201-580-6806.