Introduction
With the physical nature of debris and junk removal, we recommend that you purchase workers' compensation insurance to protect your business from the financial ramifications of injuries. Workers' compensation insurance will protect your business from legal action.
Workers compensation
As a junk removal business, you need to get worker's compensation because your employees will be needing to lift heavy material and will be exposed to dangerous materials. So, workers' compensation is needed in case your employee gets ill or injured while he is working with your company. This compensation is necessary because you can get into legal trouble if you do not have it. So, workers' compensation insurance makes sure your employees are well-protected.
Almost all states require businesses with employees to get worker's compensation insurance. While each state has its own rules, and your business will determine the requirements of insurance, it is a responsibility to get insurance coverage for your employees to ensure their safety.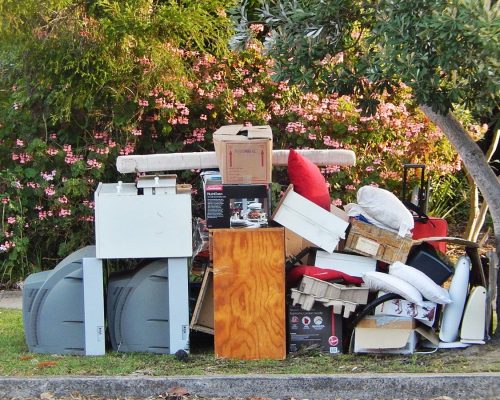 What does a worker's compensation cover?
If any of your company's employee suffers a work-related illness or injury, worker's compensation covers the following areas for them:
1.      Lost wages
2.      Medical expenses
3.      Funeral expenses/death benefits
4.      Rehabilitation expenses
This compensation is available if the employee gets sick or hurt during work, not outside work. Intoxicated employees getting into accidents are excluded.
Get your quote today!
Being a debris remover, your employees may get hurt while on the job, and it can be dangerous for you as you can get entangled in legal concerns. Therefore, it is important to get a quote for your business right away. You can reach out to get your quotes at affordable prices, and quick. Fill in the request below and get a quote right away.
Underwrite Insurance Services works with A-rated workers' compensation insurance carriers. We provide a tailored workers' compensation insurance to cover your employees' lost wages, medical expenses, rehabilitation, and death benefits.
We are a national insurance agency established to help contractors secure A-rated workers' compensation insurance. For a free insurance quote, submit an application below or give us a call at 201-580-6806.