Millions of people around the US protest against police brutality, supporting justice for George Floyd. The small and large businesses became a target when these peaceful protests turned destructive. Stores and buildings were burglarized and looted.
Many people already coping with losses of income due to COVID­19 now have to close their businesses due to looting and vandalism. Business owners are reviewing their commercial insurance policies. They want to know what contents are covered by commercial insurance.
The good news is most commercial insurance property policies will cover looting and vandalism. Vandalism and looting are perils which cause physical damage to building and property. These are covered under "all­risk" policies.
Riots or vandalism that causes damage to building's windows, doors, or other parts is covered under the Building coverage. However, the content of building or business needs to be specifically listed for coverage.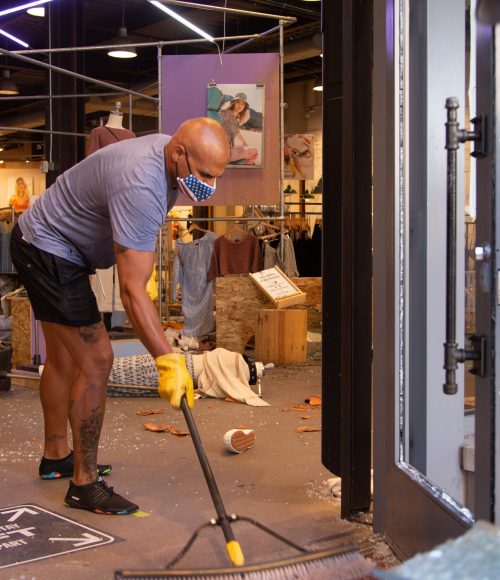 Business Income
Some events of looting and vandalism may result in the closure of premises. This stops you to access your building or continue business operations. If this results in loss of income then such losses are covered under business income coverage. These covered losses can be a result of physical damage to the business or loss of income due to the closure of a business.
People who buy business income insurance typically include civil authority insurance. This covers income losses for up to one month.
However, for business income coverage, there will be no coverage provided during the waiting period of three days when a business is closed during a riot. This doesn't apply to extra expense losses.
Losses incurred due to Looting
Looting during protests and riots has affected the businesses. The stolen or damaged goods are covered under Business Personal property coverage.
The amount of coverage depends on the limits listed on the policy. If the insured's policy includes extra expense coverage then additional costs spent for quick functionality of the business are also covered.
Any Business affected by looting and vandalism should contact their commercial insurance providers to discuss grace periods, lower premium rates, and claim settlements.
If you have any questions regarding how a business owner policy covers looting and vandalism, give us a call at 201-580-6806.