Workers Compensation Insurance Guide for Corrections Officers
Officers working in correctional facilities may suffer from an injury in their line of duty. In such a case, they can get several compensation benefits for lost wages and medical expenses.
The U.S. National Library of Medicine states correctional officers in The US are liable to get the highest rates of nonfatal and work-related injuries. As we learn more about the hazards that correctional officers face in the line of duty, you can understand why the EMD Law mandates giving correctional officers an entitlement to workers' compensation.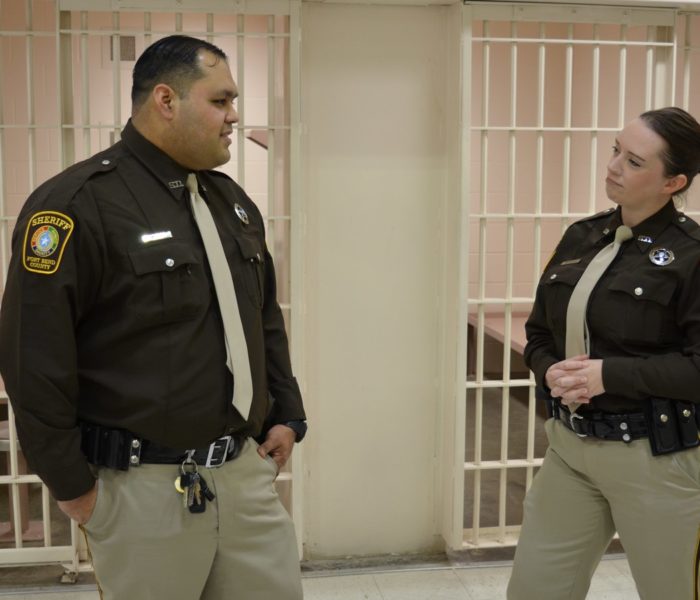 Why Corrections Officers Need Workers Compensation Insurance
As per the workers' compensation law, employers must contribute to employees' medical expenses in case of injury in the workplace, regardless of fault. It covers expenses for
– Hospital stays
– X-rays
– Surgeries
– Physical therapy in case of ongoing treatment
– Lost wages when the employee loses the ability to work for recovery from a work-related injury or illness
– Funeral costs in case of employee's death due to a work-related injury or illness
– Compensation and family or dependent in case of death
And more.
Employers participating in the system workers' compensation insurance for correctional officers get common law defenses. But, if they choose not to get a worker's compensation insurance, they may incur financial losses by paying personally from their pocket. They also may suffer harm to their reputation as injured workers may file claims against them to recover the compensations. Employers of Correctional Institutions not participating in workers' compensation insurance are also liable to get state penalties due to negligence. The penalty may vary from misdemeanor or felony based on the level of negligence.
The consequences of not having workers' compensation insurance
Correctional officers are liable to get several kinds of injuries depending on the security they work in. This is because unique hazards characterize every prison or jail. However, certain types of injuries occur very frequently. A few of these injuries can endanger their lives or even cause permanent damage and compromise their ability to serve the job. Common injuries correctional officers are prone to:
– Auto accidents while transporting inmates
– Contusions and abrasions
– Fall accidents
– Overexertion
– Repetitive-stress injuries
– Sprains and strains
– Struck-by accidents
Workers' Compensation Required Limits
The limits on a workers' compensation insurance policy include employee benefits and employer liability. The employee benefits portion of the policy covers medical expenses, rehabilitation expenses, lost wages, and death benefits to the employee's dependents. Employee benefits do not usually have limits or exclusions.
Employers' liability limits are defined within each insurance policy. Business owners may choose to increase the limits for coverage. Each state sets the minimum required coverage limits. Legal, statutory liability limits in most states are:
– $100,000 per occurrence for bodily injuries
– $100,000 per employee for bodily injury by occupational disease
– $500,000 policy limit for bodily injuries by disease
The Benefits of A Workers' Compensation Policy
Correctional officers that suffer from work-related injury can get different types of benefits
based on the long-term impact of the injury. This includes:
– Doctor visits
– Hospital services
– Lab work
– Medical Expenses
– Prescription medications
– Physical therapy
– Medical assistive equipment
– X-rays and imaging scans
Also, they are entitled to get
1. Temporary Disability Benefits
– Temporary partial disability (TPD): If the officer gets partially restricted from duty, he can get temporary disability benefits. Restrictions in this condition limit the number of hours the officer works each day. This limits the activities they can perform in their job.
– Temporary total disability (TTD): If the physician determines that the officer
cannot work ultimately, they can impose severe restrictions which won't allow you to
return to work. Also, you are entitled to TTD benefits.
2. Permanent Disability Benefits
Permanent partial disability (PPD): Officers are entitled to permanent disability benefits if they get a permanent disability. Based on the injury's severity, the physician will assign you a disability percentage, which is used in the formula to calculate the monetary support and other benefits you receive.
– Permanent total disability (PTD): If your physician detects you with 100 % disability which is permanent, you are entitled to get PTD benefits. Examples include loss of both arms.
The Common Workers' Compensation Class Code(s) Used
A class code is assigned by the National Council of Compensation Insurance (NCCI) or by state agencies based on the activities of the occupation.
There are many different workers' comp class codes within the correctional segment. Below is the class code(s) used:
Code 7720 – Correctional Institutional Guards
The Cost of A Workers' Compensation Policy
Workers comp insurance costs may vary from $1 for every $100 in payroll (Hartford). But, the exact amount would be based on the level of risk and state provisions for worker's compensation s for corrections institutions.
UnderWrite Insurance Services is a national insurance agency that provides A-rated workers' compensation insurance to cover correctional facilities employees. For a free insurance quote, submit an application below or give us a call at 201-580-6806.