Heavy Equipment Dealers Workers' Compensation Insurance
Today, many heavy equipment dealers are seeking ways they can best serve clients and maintain profitability. They also want to ensure their employees are always protected. Heavy equipment dealer operators can protect their employees by getting a workers' compensation policy.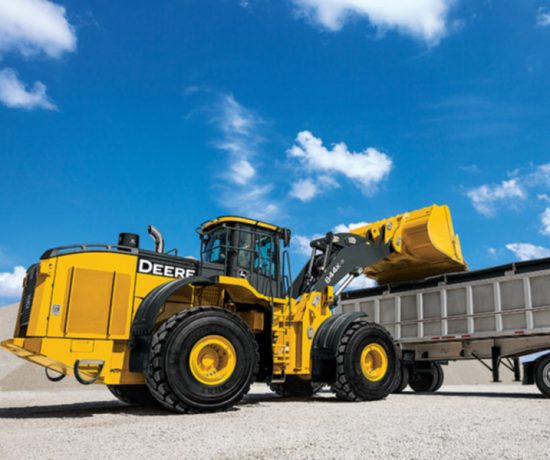 Why Workers' Compensation Insurance
Workers' compensation is a type of insurance that protects businesses and their employees. It is also called workers comp and is a must-have for companies that want to ensure they can cover their employees' medical expenses or make up for lost wages if they become injured on the job.
There are several inherent risks associated with working with heavy machinery. Cranes, bulldozers, backhoes, or excavators are useful on construction sites or other locations to help with lifting, demolition, material handling, and a host of different functions. While they help get the job done more efficiently, the operators of these machines face risks such as being crushed or rolled over. This high risk of injury makes workers' compensation good insurance to have.
Common Injuries Experienced by Employees
Cuts, scrapes, and bruises: are common injuries when the operator's foot or other body
parts rub against the equipment.
Electrocution: Electrocution can occur when the heavy-duty equipment tears down
electrical wires. This can then cause shocks and possibly burns to the operator.
Being struck: Employees can be struck by debris from the objects that the machine is
digging, pushing, or tearing down.
Falls: It is easy to fall while going in and out of the cab of the equipment. Falls can also
happen while it is in operation.
The Consequences of Not Having Workers' Compensation Insurance
Heavy equipment dealers operating without a workers' compensation policy can face lawsuits and expensive fines. Workers want to know that they are protected as they take on their duties. So, if they become injured and there is no workers' compensation, they can take legal action against the company. The company would also need to cover the injured employee's medical costs still. All these expenses and fines could lead to a financial blow for the company. They can also be faced with imprisonment according to state law.
Workers' Compensation Required Limits
The limits on a workers' compensation insurance policy include employee benefits and employer liability. The employee benefits portion of the policy covers medical expenses, rehabilitation expenses, lost wages, and death benefits to the employee's dependents. Employee benefits do not usually have limits or exclusions.
Employers' liability limits are defined within each insurance policy. Business owners may choose to increase the limits for coverage. Each state sets the minimum required coverage limits. Legal, statutory liability limits in most states are:
– $100,000 per occurrence for bodily injuries
– $100,000 per employee for bodily injury by occupational disease
– $500,000 policy limit for bodily injuries by disease
The Benefits of A Workers' Compensation Policy
Here are some of the key reasons why employers should get worker's compensation insurance for your employees:
– Workers' compensation can cover the medical bills for employees who become
injured while at work. This will also cover the expenses for transportation to the
doctor or to drug stores to retrieve medication.
– Workers' compensation insurance also covers rehabilitative care and disability
benefits.
– This type of insurance also makes up for lost wages when workers are sick and
unable to work.
– If the injury leads to the employee's death, workers' compensation will cover
funeral costs.
The Common Workers' Compensation Class Code(s) Used
A class code is assigned by the National Council of Compensation Insurance (NCCI) or by state agencies based on the activities of the occupation.
There are many different workers' comp class codes within the heavy equipment dealers segment. Below is the class code(s) used:
Code 8267: Machinery and Equipment Dealers
Code 6409: Machinery and Equipment Dealers and Repair NOC
Code 8107: Oil or Gas–Well–Supplies or Equipment Dealer
Code 8204: Oil or Gas–Well–Supplies or Equipment Dealer
The Cost of A Workers' Compensation Policy
Workers' comp costs vary depending on the following factors:
– The state that your business operates in
– The size of your business
– The industry
Heavy equipment dealers can know the cost of their workers' compensation based on factors like their location, number of employees, and payroll. The price for a heavy equipment handling company insurance is at a minimum rate of $5.25 per $100 of wages
UnderWrite Insurance Services is a national insurance agency that provides A-rated workers' compensation insurance to cover heavy equipment dealers employees. For a free insurance quote, submit an application below or give us a call at 201-580-6806.