Metal Goods Manufacturer Workers' Compensation Insurance
Workers' compensation insurance is employer­purchased coverage that pays for medical expenses, lost wages, or death benefits for employees who suffer a work­related injury or illness.
A good employer will feel legally and morally obligated to provide a safe workplace for their employees. However, accidents in the workplace are common. Workers' compensation insurance provides coverage when these accidents occur. In the Metal Goods Manufacturing Industry, employees face a dynamic environment, so workers' compensation is critical.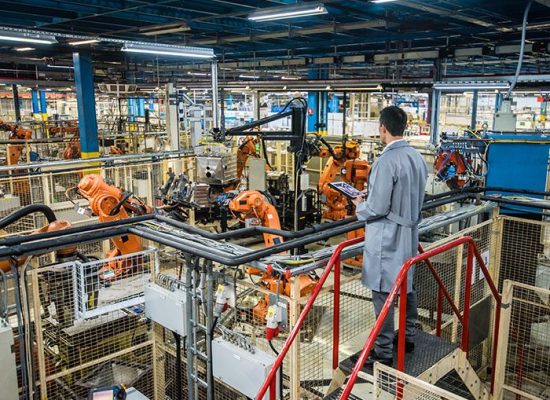 Why Workers' Compensation Insurance
Most states require employers to carry workers' compensation insurance which is sufficient reason to have a workers' compensation policy for your Metal Goods Manufacturing business. States charge heavy penalties for non­compliance with workers' compensation laws.
Metal goods manufacturers encompass a broad range of businesses that may forge, spin, shear, or braze metal into components used in construction projects or other products. Metal manufacturers engage in dangerous work with large, expensive equipment, making employee injury a daily concern.
Common Injuries Experienced by Employees
Most injuries incurred when working in the metal goods manufacturing industry may be caused by handling materials and tools. This leads to musculoskeletal­related complications that can range from minor sprains to more severe ailments like intervertebral disc injury. These impairments are usually the result of poor lifting techniques, prolonged awkward posture, or continual repetitive motions.
Eventually, long­term damage may develop in the form of a repetitive strain injury (RSI), occupational overuse syndrome (OOS), or cumulative trauma disorder (CTD).
Grinders and other powered hand tools can cause eye damage from the material being recoiled from the grinding wheel.
Poor ventilation while welding can also cause an employee to come into contact with carbon monoxide, ozone, or other toxic substances, leading to respiratory illness. Other potential welding hazards include working with weighty objects, exposure to flash, which can cause eye damage, experiencing extreme noise, leading to damaged hearing and burns, and irritation to the skin.
The Consequences of Not Having Workers Compensation Insurance
Business owners who don't carry workers' compensation coverage risk facing fines or even jail time depending on their state laws. An injured worker could sue their employer, resulting in substantial financial loss. Suppose an employee is injured at a company required to have a workers' comp policy but doesn't. In that case, the employee could file a lawsuit against the employer to recover medical expenses.
Workers Compensation Limit Requirements
The limits on a workers' compensation insurance policy and broken down into two parts: Part A, employee benefits, and Part B, employer liability. Part A is the workers' compensation portion. This section compensates employees who are injured as a result of their employment. Employee benefits do not usually have limits or exclusions.
Part B provides employers' liability coverage. This section protects the employer from a suit rather than accept the workers' compensation. Employers' liability limits are clarified within each policy, and business owners may choose to increase the limits for coverage. Each state sets the minimum required coverage limits. Legal, statutory liability limits in most states are:
• $100,000 per occurrence for bodily injuries
• $100,000 per employee for bodily injury by occupational disease
• $500,000 policy limit for bodily injuries by disease
The Benefits of A Workers Compensation Policy
Workers' Compensation coverage is beneficial for both the employer and the employee. The employer fulfills their legal obligation to compensate employees for lost time from work while providing medical benefits and rehabilitation services related to the injury or illness. The employee receives prompt, guaranteed payment for covered injuries or illnesses and avoids potentially lengthy and costly lawsuits.
The Common Workers' Compensation Class Code(s) Used
A class code is assigned by the National Council of Compensation Insurance (NCCI) or by state agencies based on the activities of the occupation.
There are many different workers' comp class codes within the metal goods manufacturing segment. Below are a few of the most common class codes in the industry.
Code 3069: Sheet Metal Products
Code 3018: Iron or Steel – Manufacturing: Rolling Mill and Drivers
Code 3030: Iron or Steel – Fabrication – Iron or Steel Works – Structural and Drivers
Code 3040: Iron or Steel – Fabrication – Iron Works – Shop – Ornamental and Drivers
Code 3041: Iron or Steel – Fabrication – Iron Works – Shop – Decorative or Artistic and Decorative or Artistic and Foundries, Drivers
The Cost of A Workers' Compensation Policy
Workers' compensation insurance pricing is based on several factors. The lowest and the highest rates a workers' compensation insurance company can charge is filed, set, and reviewed by each states' insurance regulators.
The average cost of workers' compensation insurance for Metal Goods Manufacturers starts from $1,900 annually. This cost varies based on the number of employees, claims history, payroll, and location.
UnderWrite Insurance Services is a national insurance agency that provides A-rated workers' compensation insurance to cover metal goods manufacturer employees. For a free insurance quote, submit an application below or give us a call at 201-580-6806.