Retirement Living Communities Workers' Compensation Insurance
Workers' Compensation Insurance, often referred to as "Workers Comp", is insurance that covers an employee's injury or illness arising from the course and scope of his or her employment. Workers' Compensation is a no‐fault system, which means employees are entitled to compensation for covered claims even if they were at fault for the incident. Employees who work in Retirement Living communities are also classified as part of the healthcare system which is one of the fastest‐growing sectors with estimates of up to 15% growth by the year 2029. This means employers will need to ensure that they have workers' compensation for their staff.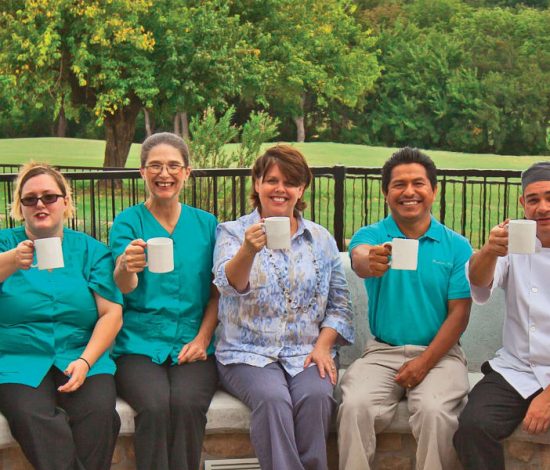 Why Workers' Compensation Insurance
According to the Centers for Disease Control, healthcare is the fastest‐growing sector of the U.S. economy, employing over 18,000,000 people. Workers in nursing homes, assisted living and retirement communities face daily risks from the spread of disease, infection or physical injury. They work with elderly individuals who may not be able to take care of their own physical needs.
Additionally, employees of retirement living facilities face exposures to contaminated blood, inadvertent needle pricks, muscle strains, and injuries from lifting. These are just a few of the risks threatening the well‐being of these healthcare professionals. In order to care for their patients, these workers need peace‐of‐mind that they will be taken care of in their time of need. This is why workers' comp is vital.
Common Injuries Experienced By Employees
Data from the Bureau of Labor Statistics shows that employees working at long‐term care facilities like retirement living communities experience rates of injury that are seven times higher than the average across all industries such as construction, mining, and manufacturing industries. Some common hazards that retirement living employees face include:
Physical hazards – slips, trips, falls, overexertion, back injury, temperature extremes; unhygienic conditions, long commutes to and from the worksite, adding transportation‐related risks
Psychological hazards – occupational stress such as verbal abuse and other forms of violence in the home or community
Biological hazards – infectious diseases, blood‐borne pathogens, needle stick injury
Chemical hazards – hazardous drugs, cleaning, and sterilizing agents
The Consequences of Not Having Workers' Compensation Insurance
Some business owners may be tempted to think of workers' comp insurance as an unnecessary expense, especially if none of their employees has experienced a serious work‐related injury. However, business owners who don't carry workers' comp coverage risk facing fines, or even jail time, depending on the laws in their state. In addition to the financial loss of paying for medical expenses out‐of‐pocket, the owner of a retirement living community who is found guilty of not having workers' compensation insurance can face fines from $10,000 up to $100,000 depending on the state. Imagine if an employee slipped on a wet floor at work and broke their arm and there was no sign to advise them of this and no one around to caution them. This would mean an employer must pay out of pocket for these medical costs. The worker would also be absent from work and would still require wages.
The Benefits of A Workers Compensation Policy
Workers' Compensation coverage is beneficial for both the employer and the employee. The employer fulfills their statutory obligation to compensate employees for lost time from work, medical benefits, and rehabilitation services related to the injury or illness, and the employee receives prompt, guaranteed payment for covered injuries or illnesses and avoids potentially long and costly lawsuits.
Workers' Compensation Required Limits
The limits on a workers' compensation insurance policy include employee benefits and employer liability. The employee benefits portion of the policy covers medical expenses, rehabilitation expenses, lost wages, and death benefits to the employee's dependents. Employee benefits do not usually have limits or exclusions.
Employers' liability limits are defined within each insurance policy. Business owners may choose to increase the limits for coverage. Each state sets the minimum required coverage limits. Legal, statutory liability limits in most states are:
– $100,000 per occurrence for bodily injuries
– $100,000 per employee for bodily injury by occupational disease
– $500,000 policy limit for bodily injuries by disease
The Common Workers' Compensation Class Code(s) Used
A class code is assigned by the National Council of Compensation Insurance (NCCI) or by state agencies based on the activities of the occupation.
There are many different workers' comp class codes within the retirement living segment. Below are a few of the most common class codes in the industry.
Code 8824: Retirement Living Centers: Health Care Employees
Code 8825: Retirement Living Centers: Food Service Employees
Code 8826: Retirement Living Centers: All Other Employees, Salespersons and Drivers
Code 8828: Assisted Living Centers – All Employees (Except Clerical)
The Cost of A Workers' Compensation Policy
Workers' compensation costs vary according to state, employee wages, number of workers being employed among other factors. Workers' compensation for employees of a Retirement Living Facility can often be classified as high risk and this also affects the cost. The cost of workers' compensation insurance for employees at retirement living facilities can range from US$700 up to US$2,000 per year depending on the risk level and the number of employees at the home. This covers claims that can go as high as US40,000.00.
Workers Compensation is vital for your retirement living facility. It will ensure business continuity in the event a worker suffers a work‐related injury.
UnderWrite Insurance Services is a national insurance agency that provides A-rated workers' compensation insurance to cover retirement living centers employees. For a free insurance quote, submit an application below or give us a call at 201-580-6806.