Water Utilities Workers' Compensation Insurance
Workers compensation insurance is a legal provision through which employers bear some or even all of the cost of their employees' work‐related injuries and occupational diseases. Workers' Compensation Insurance provides medical and wage benefits to people who are injured or become ill at work. This coverage is also accessed if an employee dies due to a work‐related injury.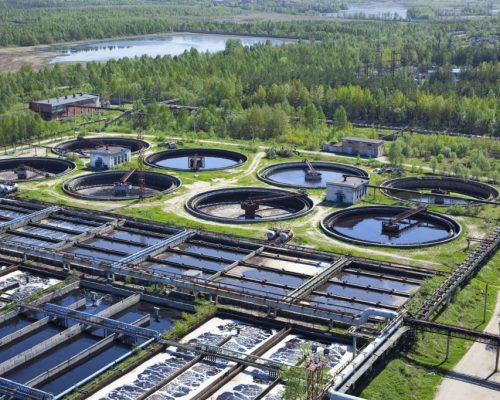 Why Water Utilities Employees Need Workers' Compensation Insurance
Water utilities employees need workers' compensation insurance because of the nature of their jobs. They work with heavy equipment and dangerous tools at heights often in outdoor environments. These can all make for potentially hazardous working conditions.
Common Injuries Experienced by Water Utilities Employees
In some cases, hazardous worksite conditions can be a gateway to slips, trips, or falls that can result in serious injury.
Water Utilities employees may also face exposure to contaminated waste or water that can result in illness. They may suffer injuries characteristic to utility work, including awkward postures, repetition, vibration, poorly designed tools, extreme temperature, and poor work organization.
Hazards related to working in the water industry are also often electrical due to the incompatibility of water and electrical power. When combined, the two are extremely dangerous. Additionally, workers can fall into filtration and water tanks and potentially drown.
Consequences of Not Having Workers' Compensation Insurance for Water Utilities Employees
While some employers may find workers' compensation insurance to be expensive, the consequences of not having can prove to be a greater burden. They may be subject to large fines imposed by the state labor boards that can range from $2,000‐$10,000 per Employee. They also face the possibility of business closure due to stop orders that may be enforced resulting from negligence. Failure to carry workers' compensation insurance can expose employers to civil suits by injured workers. In some states, it can also lead to a criminal conviction and personal fines.
Benefits of Workers' Compensation Insurance for Water Utilities Employees
When your workers are covered, employers can rest easy knowing the business is also covered. Workers' Comp covers an employer against potential lawsuits from a work‐related injury. Workers' compensation insurance policies cover medical bills if an employee is injured or gets sick on the job. If an employee dies as a result of an injury or illness, the policy can also pay for related expenses as part of its death benefits. Injury may cause your employee to be out of commission for some time, a workers' comp policy covers the loss of wages that they may suffer due to the injury.
Common Workers' Compensation Class Codes Used for Water Utilities
A class code is assigned by the National Council of Compensation Insurance (NCCI) or by state agencies based on the activities of the occupation.
There are many different workers' comp class codes within the water utilities industries. Below are a few of the most common class codes in the industry.
Code 3724: Millwright Work NOC
Code 7580: Sewage Disposal Operations & Drivers
Code 5040: Iron or Steel – Water Tower Erection
Code 6319: Water Main or Connection Construction & Drivers
Code 7520: Waterworks Operation & Drivers
Cost of Workers Compensation Insurance for Water Utilities Employees
Workers' compensation premiums are calculated, in part, by the kinds of work performed. Because workers' compensation insurance is regulated on the state level, the cost of a policy depends on where your employees are located. Companies with more employees and risks pay more for workers' compensation. This cost is also calculated according to an employee's salary and the company's claims history. The cost of the coverage can range from $500 to $10,000 annually depending on the factors mentioned.
As much as there can be some good measures in place to minimize the occurrence of incidents and accidents, they cannot be completely eliminated and the best way to minimize loss when they occur is to have an appropriate insurance coverage in place.
UnderWrite Insurance Services is a national insurance agency established to help water utilities businesses secure A-rated workers' compensation insurance. For a free insurance quote, submit an application below or give us a call at 201-580-6806.