Injured employee! Does workers' compensation cover prescription medications?
In this article, we are going to discuss the role workers' compensation plays in providing prescription coverage.
At the conclusion of this article, you will have an understanding of workers' compensation and the role it plays when it comes to prescription medications?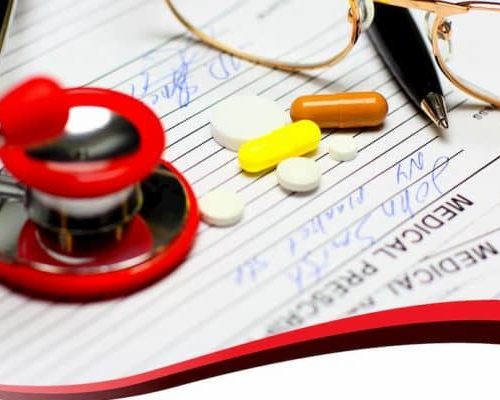 Overview of Workers' Compensation
Basically, Workers' Compensation which is also termed as Workman's comp offers benefits to such employees who happen to inflict injuries, sickness, or other similar accidents from job operations. At the same time, it also features disability benefits, death compensation, and even wage replacements, etc.
It decreases the employees' responsibility with regard to such injuries which are associated with work and if this cover is not offered, the employees could sue for covering the medical cost and lost wages. In most of the USA states, it is essential to hold this kind of insurance cover, where in some cases, businesses, or in others, the workers are responsible for taking up this coverage. It usually offers benefits for:
– Medical expenses
– Lost wages
– Ongoing care costs
– Funeral expenses
Prescription Drugs and it's Coverage Under Workers' Compensation
The drugs that have the following labeling "Caution: Federal law prohibits dispensing without prescription," are termed as prescription drugs. Workers' Compensation covers the fullest expense of prescription drugs and medicines which are authenticated by a professional medical expert. However, some of the insurance providers tend to hurdle injured employees for the provision of attaining entitled benefits. Similarly, not a lot of employees are even familiar with such kinds of rights as well, nevertheless, in the majority of the circumstances, Workers' Compensation pays fully for prescription drugs.
To put it legally, the Labor Code states that: "Drugs prescribed or dispensed to treat a work­related injury or illness fall within Labor Code section 4600's definition of "medical treatment" and are subject to the relevant provisions of the MTUS, including the MTUS Treatment Guidelines, provisions relating to the presumption of correctness, and the methods for rebutting the presumption and for substantiating medical necessity where the MTUS Treatment Guidelines do not address the condition or injury." Basically, the legal jargon means workers' compensation covers prescription drugs.
Steps for Filing Prescription Claim Under Workers' Compensation
On the part of employees, followings are the steps for filing a prescription claim under Workers' Compensation:
– Selection of a pharmacy or medical institution for prescription
– Proper filling of compensation cover by pharmacy
– Check out if the insurance provider's conditions align with the claim
– Getting the reimbursement
To Obtain A Free Quote, Submit An Application Below Or Give Us A Call At 201-580-6806.