Introduction
In the wake of Covid­-19 millions of people have already lost their jobs and many more are anticipated to lose theirs in these unprecedented times. The government has issued orders to suspend all non­essential businesses. Many industries have suffered serious setbacks and applicants are scrambling how to find jobs during COVID ­19.
That said, construction, utilities, telecommunication, etc are listed on the essential business to continue. Finding the right project and hiring subcontractors can be challenging in unprecedented times. Accept the new normal and start looking jobs digitally. But following definitive guide can help you find a job as a contractor: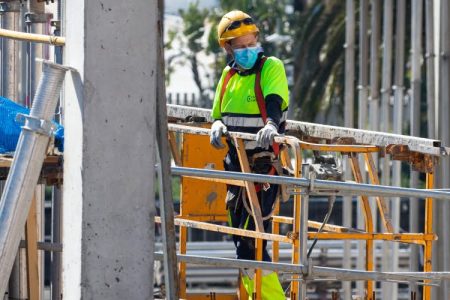 Get Digitalized
Looking for jobs online and getting hired is the new normal and it is probably the future. So start looking for projects online through different platforms such as Thumbtack. Thumb matches customers with contractors based in the United States. You can sign up based on any of your skills and get hired. You don't need a face to face meeting and can begin working while keeping the social distancing.
Use Linked In and other Social media
Using Linked In and social media to get jobs may sound easy but it isn't. You need to build a profile and find people who share common interests with you, that might be other contractors, subcontractors and people looking for contractors. Get comfortable networking online and start joining groups and conversations based on your interest. Connect with people through these platforms and gather references. Maintaining a professional presence can narrow down the chances of getting job. You may even advertise your social media page to bring the traffic.
Build a strong digital resume and portfolio
Before you start looking for jobs as contractors you need to build a strong resume and portfolio. You may add photos or videos of your work and share your skills and expertise. You can link this resume/portfolio to your social media accounts to make people notice and eventually hire you.
Reach out and talk
Expand your online social circle. Reach out to old friends. family, old clients and demonstrate a thoughtful attitude. Talk to them about your work and tell if they or someone in their circle is looking to renovate a kitchen or do a wall. Explain professionally how you can add value to their project. This will increase your chances of getting hired when they need one.
Tips for contractors to work during a pandemic
For the on­going projects during a pandemic it important that you strictly follow all SOPs. If you are a contractor and have hired sub­contractors following tips will help you create a safe working environment in these Covid-19 times:
–  Maintain at least 6 feet distance and use physical barriers to unnecessary avoid people coming near workers
– Wear masks and PPE whenever necessary
– Ensure clean lines and hygiene especially in the toilet
– Ensure availability of hand wash and sanitizers
– Screen workers in advance to check for COVID­19 symptoms
– Use extra shifts and make people work on alternative days
Bottom Line
The recent economic situation due to the Covid­19 pandemic is uncertain. We are going to witness a lot of changes but following the right steps can help you get the right job and focus on what you can control. Boost your skills and reach out to your network so that when the crisis is over you stand stronger than ever before.
UnderWrite Insurance Services is a national insurance agency established to help contractors secure A-rated insurance coverage ranging from general liability to workers' compensation. For a free insurance quote, submit an application below or give us a call at 201-580-6806.