Introduction
Finding an affordable market for your contracting business can be a daunting task. Whether you are a new start­up or an already established business, you have to utilize Thumbtack.
Thumbtack verifies businesses and matches potential customers with local businesses. No wonder, Thumbtack is one of the top-­ranked lead generation platforms in the United States that gets tons of customer traffic. So how does Thumbtack work?
In this guide, we will explain how to use Thumbtack to find jobs. Let's get started!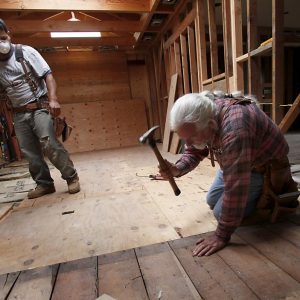 Customers Request an Inquiry
Thumbtack lists more 1000 services. Customers signup for Thumbtack to hire a professional for their project. They submit their requirements to Thumbtack and Thumbtack narrows down the prospective professionals.
Thumbtack matches you with Customers
When you (professional) signs up, you are asked questions about your skills, scope of projects, availability, and how far you want to travel. Based on the questionnaire filled by customers and professionals, Thumbtack matches them (customers) with you (professionals) by sending the request.
Send Quotes
You (professional) designate the budget for each service you offer and can send unlimited quotes. However, you are only charged if you are reached out by the customer. Now, this is an advantage as you can send unlimited quotes for as many services as you want for free.
Customers Hire
Customers review all the quotes they have received. They compare price, profile, and business reviews and ultimately hire the right person for their job. After completion of the project, don't forget to ask for a review from your customer and make sure they mark you "hired". You may also get reviews from the clients outside Thumbtack.
Now since Thumbtack only allows 5 businesses to quote for a request, how do you win that bid? Here are a few tips that will help you stand out from those 4 competitors in winning the right job on Thumbtack:
Make a powerful Profile
Your success on Thumbtack will largely depend on how unique and powerful your profile is. You have one chance to wow customers the moment they land on your profile. Complete all information on your profile, write out your quote templates, and build a strong portfolio of your work. Add photos, videos, and details of your past work to prove the value of your services. Put a decent smiling professional photo as it will help in winning the trust and will do wonders for you.
It is better to get reviews from your previous clients or colleagues to increase your credibility. Do a little research on the type of jobs available at Thumbtack and customer' requirements so you can tailor your profile accordingly to fit those jobs.
Be highly Responsive
Quotes keep coming all the time so you need to test out which times are peak and which time would be best to bid. You can use the quote template for a quicker response but don't sound automated. Don' t be sloppy, address client with their name, and talk about how you can add value for their project. Don't hesitate to send a follow­up message if the client has viewed your proposal recently, If more than 24hours have passed then it is time to move to the next job.
Spend Smartly
Putting out quotes costs you credit and these credits vary based on category, competition, and location of the job. Thumbtack offers a big discount at first purchase so you can make a smart first purchase at an affordable price.
In the beginning, you might have to spend little more credits but once you have build up a strong profile with reviews there is no stopping.
Bottom Line
Don't be discouraged as you may face few rejections but it is all about to keep trying and polishing your process until you find that one job and things start unfolding. So take the opportunity to grow your business and fund amazing jobs at Thumbtack and Download the Thumbtack app to get immediate notification and timely biddings.
UnderWrite Insurance Services is a national insurance agency established to help contractors secure A-rated insurance coverage ranging from general liability to workers' compensation. For a free insurance quote, submit an application below or give us a call at 201-580-6806.