Introduction
With the digital revolution is important for you as a contractor to go online as a company to stay in the competition. The first step is that you build your website to generate leads and get a professional edge over your local competitors. Now building a website may sound like a complicated and daunting task but that's only because of it. But don't worry we got you covered and this ultimate guide for contractors will help you build a website.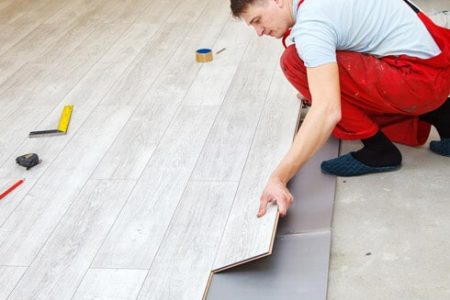 Step 1: Choose the platform
You can build your website either using a website builder or WordPress. Website builders are user­friendly and you don't need much coding knowledge. Whereas WordPress offers unlimited customization, WordPress is best suited for tech­savvy people. But as a contractor, you may choose any platform to build a website that you are proud of for your business.
Step 2: Choose the hosting plan
You need to pick up a hosting plan. It is just like buying a digital rental space for your website. This is important that the website should not lag, work smoothly, and has fast speed.
Step 3: Register a domain
The domain is the web address for your website. Your domain should reflect your business and should not be too hard to remember. You can register your domain name easily at affordable rates using registrars such as GoDaddy. It should not cost more than $20 per year. Some hosting plans offer free domain registration for the first year to help you save cost for your new business website.
Step 4: Install a theme
Picking up the right template or theme means how your website will look and depict your business in true sense. There are thousands of business themes available with lots of calls to action. When picking up a theme try to look beyond font, colors, and images. You can filter themes according to your industry and choose the one that closely resembles your construction business. You need to focus on the overall layout of the page and how your content will look like. Once you have installed the theme it is easy to add pages and posts on the dashboard. The most popular themes are Astra, Divi, Ocean WP, Zelle Pro, Hestia Pro and more
Step 5: Install plugins for WordPress
If you are using WordPress you need to install plugins. There are more than 50,000 plugins available that bring additional features to your website. You may go for free or paid plugins. Some most popular plugins are:
WPforms: It adds a contact form that makes it easy for your prospects to get in touch with you.
Yoast SEO: A must-have plugin for SEO solution and it helps bring more traffic on your website.
Social Media Share Buttons: It makes it easy for customers to share your content on social media or reach you at social media.
MonsterInsights: The most popular GoogleAnalytics plugin for WordPress.
If you can't decide which one to choose for the website you may compare your competitor's website. Do check reviews and ratings of the plugins before you install them.
Step 6: Add content and pages
No matter what service you offer, your website needs:
Home page: Add a photo of what you do and highlight your services on this page. So that as
soon as the prospect clicks on your website he knows what is being offered.
About page: About page is important as your prospect would like to know who they are going to hire. Add your experience and skills in these sections and don't make it too lengthy.
Contact page: Include your phone number, address, and email for your customers to reach you and know where you are.
You must also include personal photos to build trust. Your prospects want to see pictures of your work to know what kind of construction you do. You may put your photo, pictures with your equipment or photos of your staff member to convey trust to your prospects. You may even add social proofs such as testimonials and reviews to add credibility to your website.
Include all the services that you offer clearly so that as soon as prospect clicks on your service he gets a clear idea about your services. You may add services on separate pages as it will be easy for your prospects to navigate and it is also good for SEO.
Step 7: Preview and Publish
If you are happy with your creation preview it and publish. Do keep a regular check for the maintenance of the website. To get the best result and more projects, keep in touch with your prospects via call, message, or email through your website.
UnderWrite Insurance Services is a national insurance agency established to help contractors secure A-rated insurance coverage ranging from general liability to workers' compensation. For a free insurance quote, submit an application below or give us a call at 201-580-6806.