Waterproofing Workers' Compensation Insurance
Workers' Compensation Insurance provides medical and wage benefits to employees who are injured or become ill at work. This type of insurance also provides death benefits to an employee's family if they die due to a work‐related injury. According to the Bureau of Labour Statistics, private industry employers reported 2.8 million nonfatal workplace injuries and illnesses in 2019. Workplace injuries are common and highlight the need for employers to protect their staff and business by having Workers' Compensation Insurance.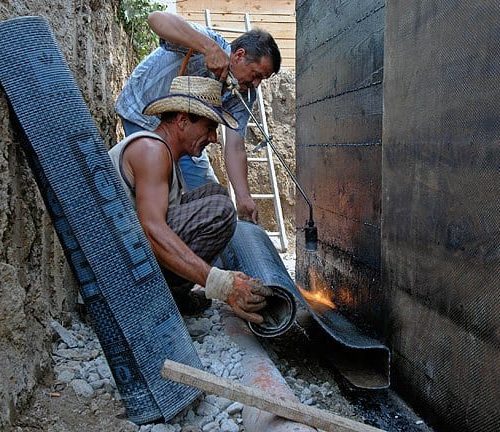 Why Waterproofing Contractors Need Workers' Compensation Insurance?
Workers' Compensation is primarily needed since it is a legal requirement in most states. Waterproofing contractors may work in various situations. This may include working in the basement of residential home or waterproofing the roof of a commercial building. This puts them at increased risk of various injuries related to working at heights or even breathing issues that may arise from a confined space. Workers' compensation insurance can protect employees from the financial obligations associated with risks. It is also needed in order to assist business owners to cover expenses that may arise due to injuries or fatalities that may occur on a job site.
Common Injuries Experienced by Waterproofing Contractors
Waterproofing contractors work in different situations and as a result are exposed to different risks. These include risks associated with working in confined spaces or at great heights. For example, confined spaces such as manholes, crawl spaces, and tanks are not designed for continuous occupancy and are difficult to exit in the event of an emergency. People working in confined spaces face life‐threatening hazards including toxic substances, electrocutions, explosions, and suffocation. While working at heights can increase the risk of injuries related to a fall such as spinal injury or even death. Some common injuries experienced by waterproofing contractors include:
– Falls due to slippery conditions caused during the waterproofing process
– Injury due to partial or complete collapse of a deck that is not structurally sound
– Inhalation of toxic fumes and chemicals used during the process
– Repetitive motion injuries
– Muscle and joint damage due to overuse
– Heat stress in hot conditions that can lead to brain, heart, or kidney damage or death
Consequences of Not Having Workers' Compensation Insurance for Waterproofing Contractors
Failure to have workers' comp insurance for your waterproofing business is an offense that is punishable by the law. An employer can be fined thousands of dollars depending on the state they operate in. It may even be determined that the employer should face prison time in some instances. The cost of not having workers' comp insurance could find an employer suffering serious financial loss due to a lawsuit in the event an employee is injured at a company that is required to have a workers' comp policy but doesn't. Employers may also end up paying large medical bills out of pocket. In some states, if it is determined that an employer is operating without workers' compensation coverage, a stop order can be issued, resulting in expensive downtime for your waterproofing business.
Benefits of Workers' Compensation Insurance for Waterproofing Contractors
The benefits of having workers' compensation insurance far outweighs the cost to your business. Some of the benefits include medical expenses, replacement for lost wages, death benefits, care for an employee who becomes disabled due to injury on the job and coverage in the event of a legal proceeding.
Medical expenses ‐ Workers' Comp insurance provides coverage to help your employee pay for medical expenses sustained from a work‐related injury or illness. This can include emergency room visits, necessary surgeries and prescriptions.
Wage Replacement ‐ Workers' comp helps replace some of your employee's lost income if they need time off to recover from a work‐related injury or illness.
Death Benefits ‐ If your employee loses their life from a work‐related incident, workers' compensation insurance can help cover their funeral costs and provide death benefits to your employee's beneficiaries.
Cost of Workers' Compensation Insurance for Waterproofing Contractors
The cost of workers' compensation insurance is dependent on several factors. These include:
– The state(s) where your employees work Your annual payroll
– Your industry
– The type of work done by your employees
– Your claims history
Waterproofing businesses are relatively low risk when compared to other construction industry jobs and so the premiums may not be as high. The cost of the coverage can range from $500 to $1500 annually. But this is highly dependent on the factors above.
While it is the hope that your employees will never have to access workers' compensation coverage, this may not always be the reality. Injuries and accidents are high possibilities on busy worksites. Therefore, workers' compensation insurance is a great investment for the future of your waterproofing business.
UnderWrite Insurance Services is a national insurance agency established to help waterproofing contractors secure A-rated workers' compensation insurance. For a free insurance quote, submit an application below or give us a call at 201-580-6806.